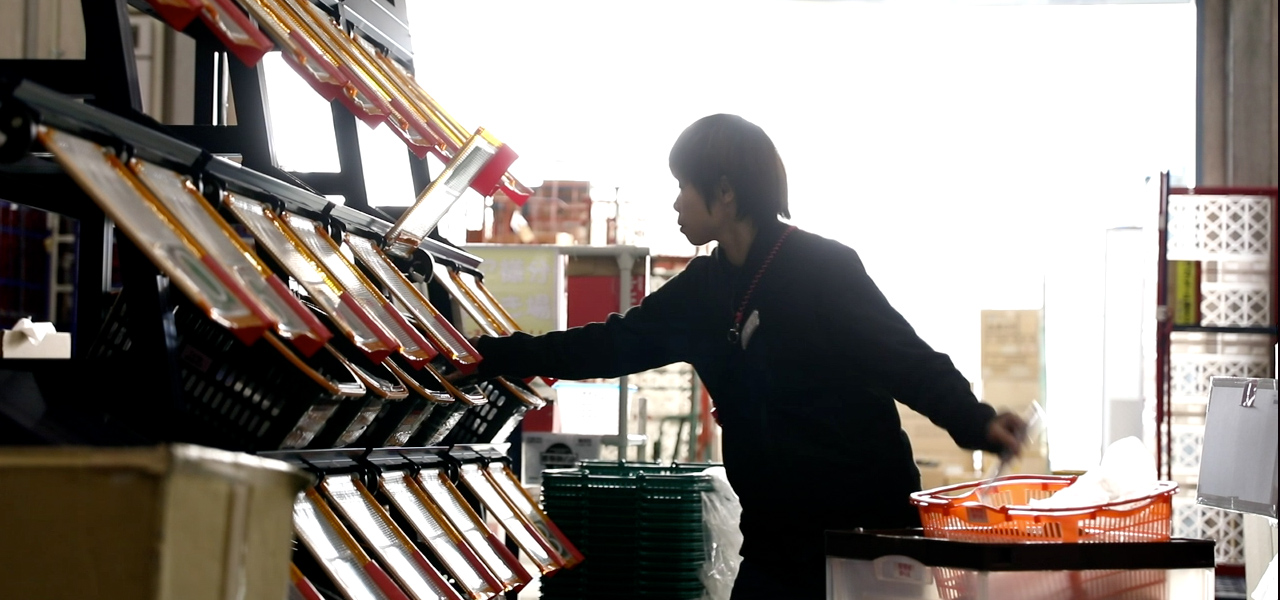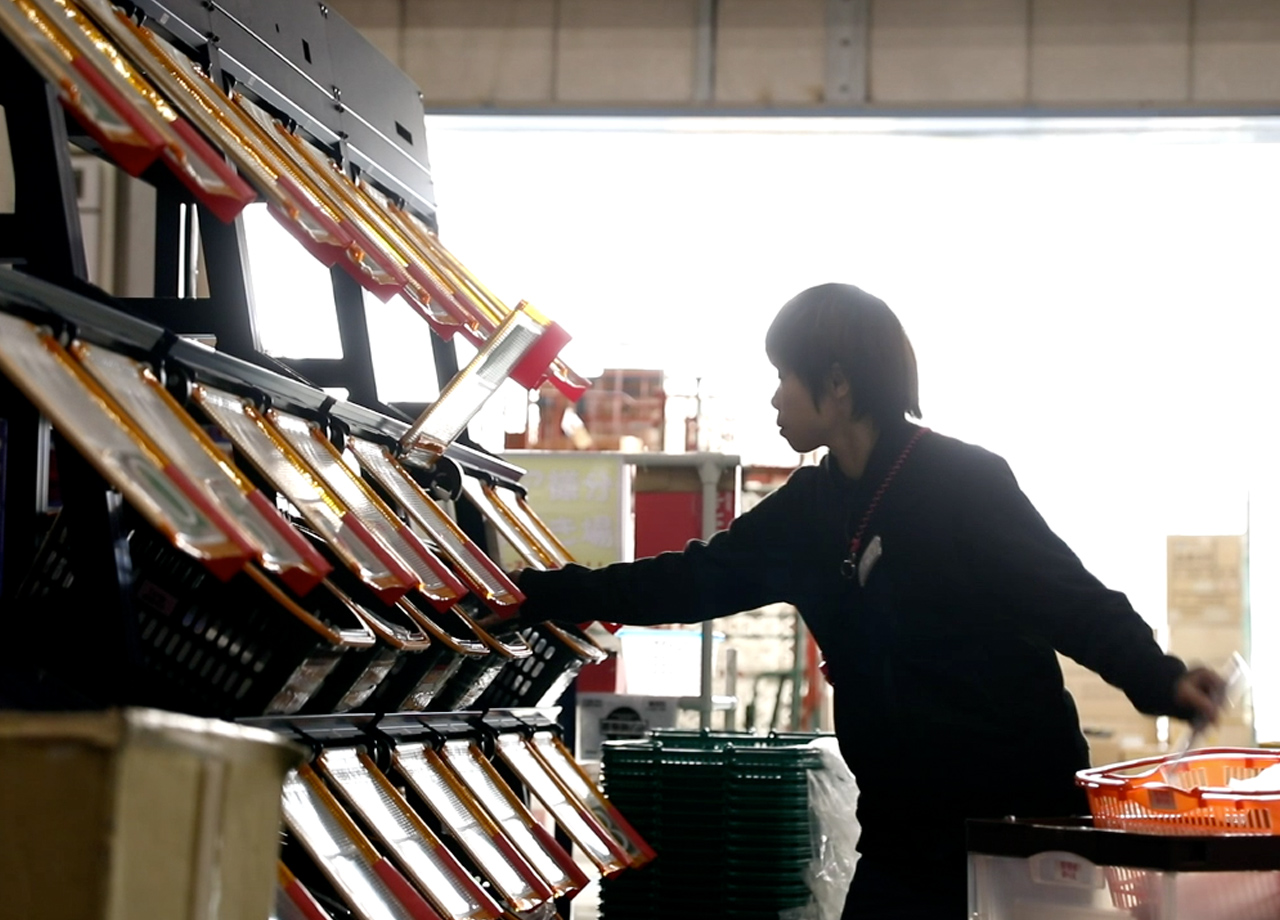 机器人解决方案
我们正在积极创建将物流机器人和人体工程学合二为一的新物流站点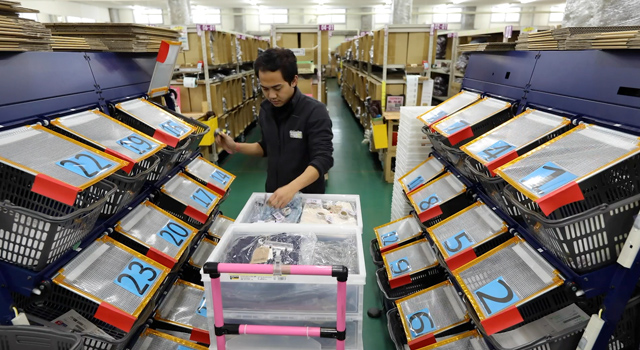 GAS| Gas Assorted System的使用方法
我们考虑到"人都会犯错误",追求防患于未然的涉及,于是栅栏分类系统应运而生。
这个系统是在各架子(间口)设置电子栅栏,只有在电脑操控下才会打开,投入货物。
员工不需要特别的技能,就可以简单得使用并操作,实现作业的高精度与高生产性。

High-pick Runner
安全、简单、高速。
扫取高层架子上的货品时,员工站在机器上就可以在扫货范围内自由上升下降。
可以更加简单,安全性和高效得进行作业。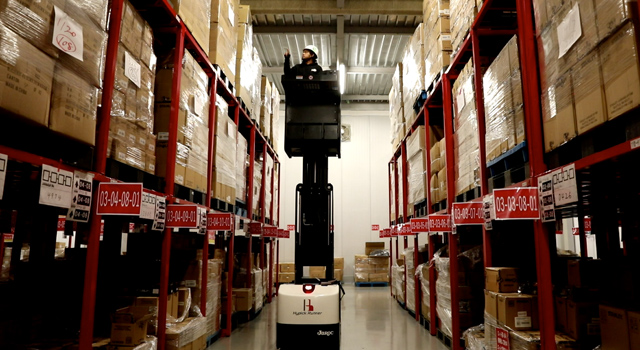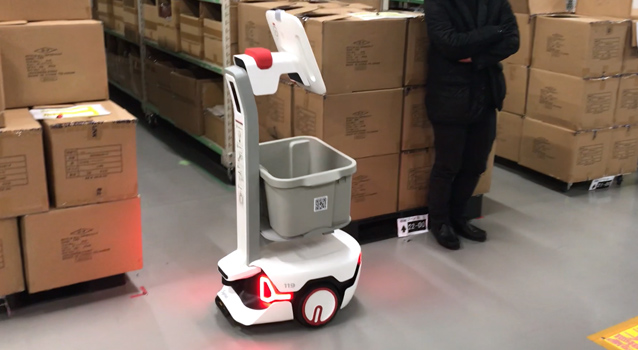 AMR
自主移动机器人。
我们的物流机器人可以自身检测前后左右,路面的凹凸和台阶等,并自主地移动到目的地。
通过与AMR机器人的合作,我们以减轻作业人员的负担并提高作业效率为目标。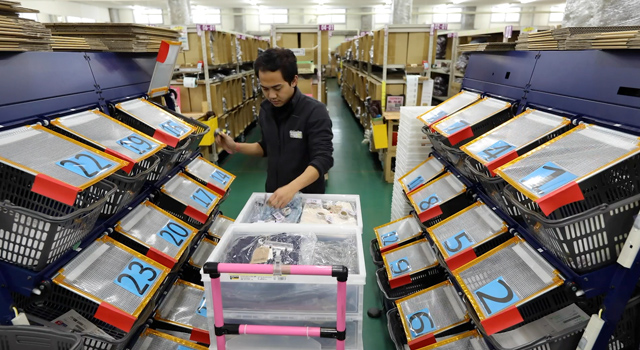 GAS | Gate Assort System
Based on the premise that "humans make mistakes", the gate assortment system was designed to pursue a system that prevents such mistakes.
It is a system with a gate on each shelf (frontage), in which items can only be inserted into a gate that is opened by computer control.
An easy-to-use operation that requires no skill allows for a high accuracy and high productivity.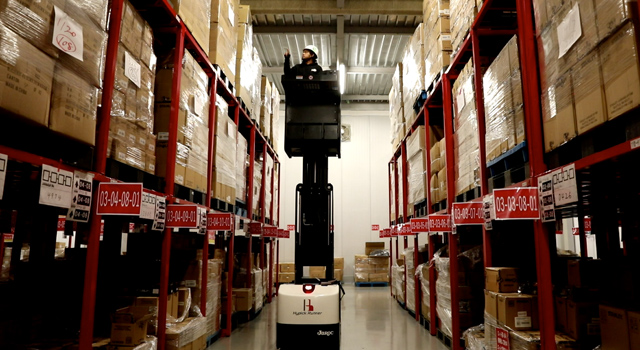 High-pick Runner
Safer, easier, faster.
When picking in a high-rise rack, the machine can rise even with people standing on it, allowing for only items that are needed to be picked.
From the standpoint of safety while lifting and lowering from a high-rise rack using a forklift, the work can be done efficiently, easily and safely.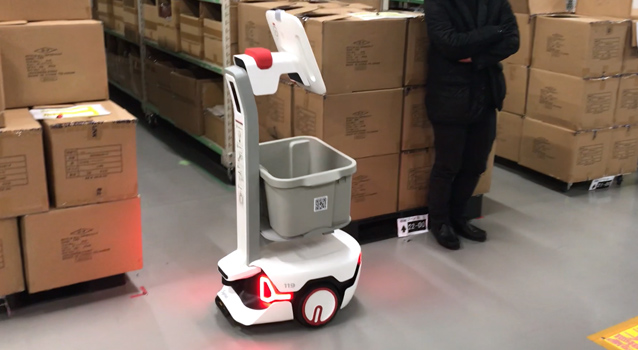 AMR Robot
Autonomous Mobile Robot.
This is a type of logistics robot in which the robot itself detects the front and rear, left and right, road surface irregularities, steps, etc., and moves autonomously to the target location.
We aim to reduce the burden on the workers and improve work efficiency by collaborating the workers with the AMR robot.
我们积极得推进能大幅度提高生产效率的机器人工程的运用。